One of the most popular upgrades to do to the Audi S-Tronic transmissions is a tune. Also known as a DSG (Direct-Shift-Gearbox) flash, the Volkswagen Audi Group utilizes the DL501 dual clutch 7speed transmission in all of it's vehicles using a variant of Audi's longitudinal engine. The DL501 transmission is like the original 6speed DSG with a concentric dual wet multi-plate clutch. This particular variant uses more plates and a major change to the DSG's lubricating system was done. The DL501 was designed to increase reliability, and has a torque handling limit of up to 440ft/lbs of torque. So why is this such a popular upgrade? Well, tuning the DSG can greatly improve the way your vehicle drives. If you are looking for faster gear changes, remove that kickdown effect, and raise the rpm to which the gear shift happens, then the VR Tuned DSG S-Tronic Transmission Flash is for you!

VR Tuned uses the Frieling iFlash to be able to work with all 2006 and up DSG control modules via the OBDII port. With our OBDII solution, you are able to ID the firmware of your vehicle with the iFlash software. Once you have the ID, we then use our database of VAG files to find the matching original firmware, to which we create the new tuned DSG S-Tronic file. The question of "is this a generic or custom DSG tune", can easily be answered. When you identify your firmware, we must take that matching original decoded file and tune it to what is optimal for your vehicles transmission performance. Each customer will have a different tune based on firmware and any requested settings where applicable.

To do the transmission flash, all you need is our OBDII cable and a Windows based laptop or tablet to do the job! We can incorporate features that you would find on the highest RS models to the intro platforms to give you blistering fast shifts and performance. Much like an ECU tune, when you are driving normal, the vehicle will behave normal. This is the same for the transmission as it will perform and function normal unless you are getting after it with increased throttle. The driver will feel more involved with the car similar to a true sequential gearbox or manual transmission. Holding the throttle at a certain throttle percentage will keep the transmission from jumping to too high of a gear. This can be very annoying for certain situation where you want to keep the revs higher. Each mode of the vehicles transmission is dialed to deliver results for your input to the accelerator. The VR Tuned DSG Flash gives you the enhancement when you want it!

The DSG Tune does not affect your vehicles ECU. This is directly programming your DSG module only. Some might ask if the DSG flash can change your top speed limiter or change a check engine light? The answer is no as these are functions related to the Engine Control Unit (ECU). We do offer ECU programming for these vehicles. The OBDII cable can also perform a ECU flash for you when you purchase a VR Tuned ECU Flash. When coupled with the DSG Tune, VR Tuned can make your Audi purely unstoppable!

So what can you expect from the DSG Flash?
Faster Acceleration
Raised Torque Limiters
Improved Daily Driving Characteristics
Enable/Alter Launch Control (where applicable)
Faster and Quicker Gear Changes
Increased Clutch Disk Clamping Force
Remove Kickdown Effect
Raise Gear Shift Points
How does it work?Fitment
>p>
Audi S4 with 7 Speed DL501 transmission.
Proposition 65
WARNING: Cancer and Reproductive Harm
Porsche ECU Tuning
|
BMW ECU Tuning
|
Mercedes ECU Tuning
|
Volkswagen ECU Tuning
Porsche Turbo Flash
|
BMW F30 Tuning
|
Bentley ECU Tuning
|
BMW N55 Tune
Tuning Box Kits
|
OBD2 ECU Flash
|
TCU Auto Flash
|
3 Stage Power Peda
l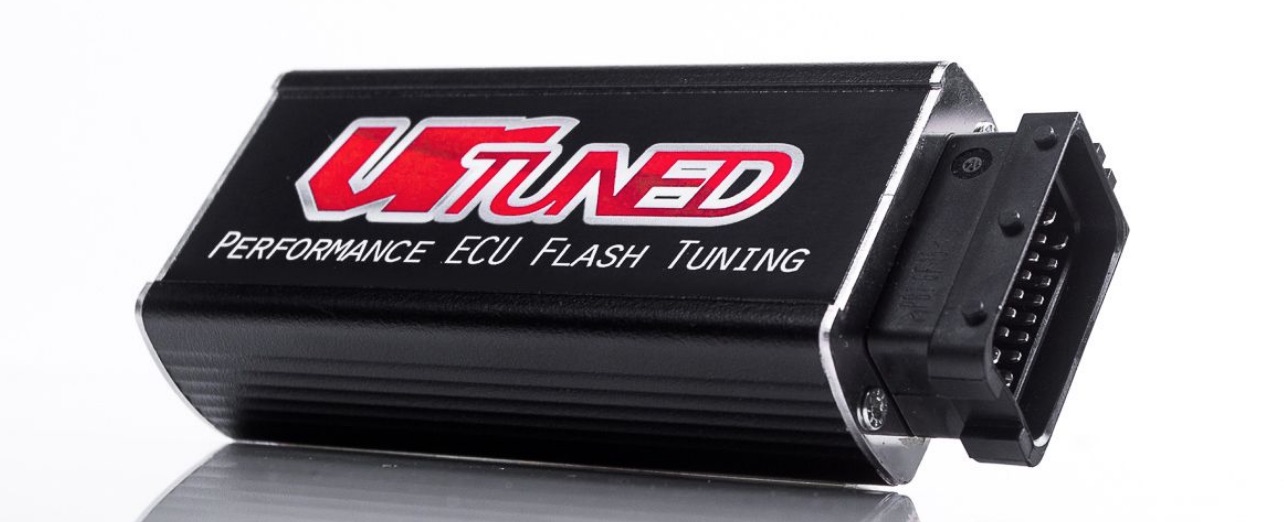 What is VR Tuned?
VR Tuned (VRTuned.com) is the offshoot of globally known, high performance retail parts specialists, Vivid Racing. VR Tuned products include everything you need from booster pedals, ECU flashes, and gearbox tuning to tuning accessories and complete tuning box kits.
Having had success in popular tuning chassis' such as the Subaru WRX STI, Mitsubishi EVO, and BMW M3, this was a natural progression of expansion in our repertoire of vehicles. As the tuning market boomed extensively in the early 2000s, Vivid Racing established a very strong presence online and throughout vehicle communities. When the recession came, Vivid Racing continued to grow and focus on the development of its products, distribution network, and most importantly, its customers. The diversity of vehicle products and services has allowed Vivid Racing to continue to strive for excellence while maintaining exceptional growth. ECU tuning has always been an extremely important part of modifying and building vehicles. This is essentially the glue that brings the performance out of aftermarket products and packages. With this next stage in the companies footprint, VR Tuned was proudly launched in January 2014.
Our Tuning Expertise
As the tuning industry's tools became more accessible, so has the ability to partner and work with individuals to offer a unique service with added value. Working with several tuning companies over the years, we have experienced the upsides and downsides of the ECU tuning world. As it is our mission to offer unparalleled customer service and support, it is equally important to offer a great product that is tested, convenient to use, and priced within reason for the current demographic.
With a Mustang All-Wheel-Drive Dynamometer in-house at our Gilbert, Arizona facility, we have spent countless hours testing tuned files, the effects of different vehicle modifications, and learning how vehicles react to our changes. But most importantly, our product confidence comes in that we have owned these vehicles, daily driven these vehicles, raced these vehicles, and understand what the consumer is looking for.
A Branch of Vivid Racing
Vivid Racing has been in business since 2001 and has worked with customers all over the world. In 2005, Vivid Racing started out in the Porsche market with its 2000 Porsche 996 Carrera. In addition to building this project car with selected vendor partners, Vivid Racing also began manufacturing products through its sister company Agency Power.
VR Tuned at Vivid Racing
If you are looking to tune up your ride, look no further. VR Tuned products will enhance your car's overall performance with results that are sure to please. Contact a Vivid Racing parts specialist today at (480) 966-3040 to learn more.