We have this NEW item instock and on CLEARANCE. Item is in good working condition. All CLEARANCE items are sold as is and cannot be returned or exchanged. Clearance items are generally old stock, returned parts, or used. They are described in the condition as needed.

New from VR Tuned is this performance Tuning Box kit for the Porsche Panamera Turbo and Turbo S E-Hybrid. The 971 Panamera Turbo features a 4.0L twin turbocharged v8 engine that makes 550 PS (542 horsepower). With a plug and play tuning box kit, you get a huge increase in horsepower and torque with the ability to remove the box without a trace for warranty purposes. Designed, manufactured, and tested in Germany, each tuning box features easy to install OEM plugs for a seamless setup. The VR Tuned ECU Tuning Box Kit gives your Porsche Panamera Turbo engine a gain in power of nearly 130HP over stock!


| | | | |
| --- | --- | --- | --- |
| U/M | Original | Tuned | Increase |
| KW | 405 | 507 | |
| BHP | 542 | 680 | |
| NM | 770 | 1058 | |

Features:
Plug and Play for easy removal to avoid warranty issues
Designed for forced induction vehicles only
Does not lock to vehicle or VIN
Harness has OEM style connectors, no splicing or cutting
Tuning Box features a weatherproof case
Digital Microprocessor Controlled
Professional Installation Recommended
Proven power gains
Tuning Box cannot eliminate CELs from catless or high flow cat exhaust parts
On the back of the box is a removable cover with dial settings you can adjust. This is to allow small adjustments to the power setting so the box can work correctly in different climate conditions and on different quality fuel.
New BLUETOOTH upgrade available. Control your tuning box from your smart phone to switch between different modes.





With manufactures trying to increase fuel economy by adding forced induction to vehicles that previously had large displacement engines, the ability to tune them further is even more prevalent now. However there are 2 main issues with tuning these newer vehicles. The manufactures have gotten very particular about having their ECUs accessed to be tuned. These "anti tuning" features make it hard to read and write the ECU via the OBDII port. Some ECUs can be removed and flashed on the bench once the case is open. This is an immediate flag to the dealer which ultimately will void your power train warranty if a situation arose. This is where the VR Tuned Tuning Box Kits come into play over the competition.

Engineered for boosted cars, these vehicle specific plug and play kits are designed to easily be installed and uninstalled as needed. The harnesses feature OEM plugs that attach to necessary sensors where the pre-mapped tuning box gives your vehicle huge amount of performance gains. Unlike other "piggyback" solutions, these use high quality connections, wires, and casing that are designed to be engine mounted for longevity to the elements. The actual tuning box is housed in a aluminum casing that is weatherproof. These factory plug and play harnesses allow you to remove the kit as needed for warranty purposes.

Each Tuning Box Kit has been engineered and tested to work in even the most extreme environments of altitude, temperature, and driving conditions. If you have any questions in regards to the VR Tuned ECU Tuning Box Kit for the Porsche Panamera Turbo 550PS, please contact one of our Performance Specialists.
Proposition 65
WARNING: Cancer and Reproductive Harm
Porsche ECU Tuning
|
BMW ECU Tuning
|
Mercedes ECU Tuning
|
Volkswagen ECU Tuning
Porsche Turbo Flash
|
BMW F30 Tuning
|
Bentley ECU Tuning
|
BMW N55 Tune
Tuning Box Kits
|
OBD2 ECU Flash
|
TCU Auto Flash
|
3 Stage Power Peda
l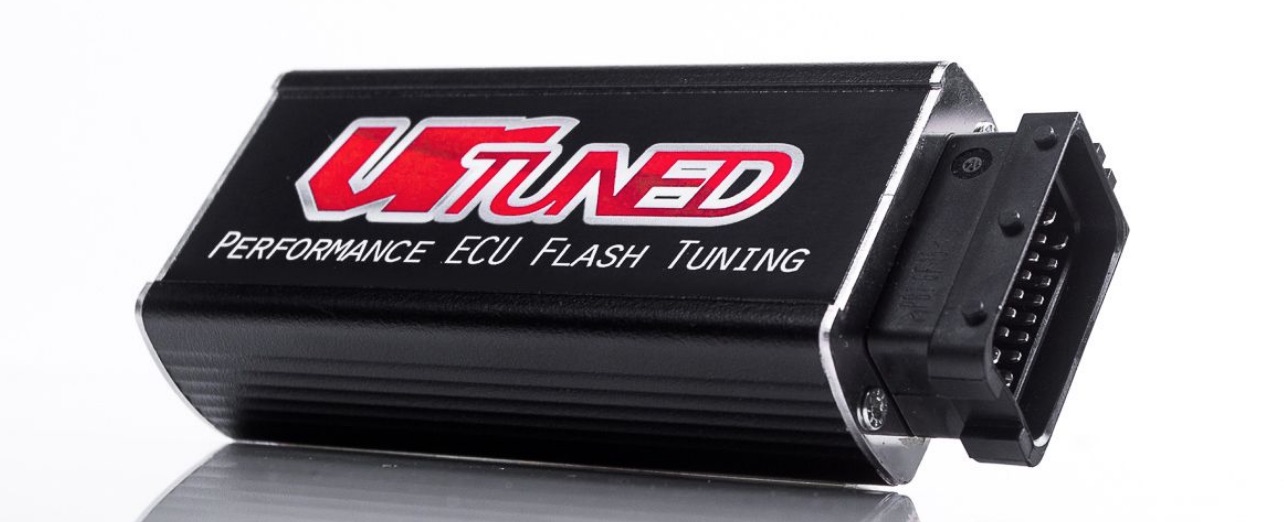 What is VR Tuned?
VR Tuned (VRTuned.com) is the offshoot of globally known, high performance retail parts specialists, Vivid Racing. VR Tuned products include everything you need from booster pedals, ECU flashes, and gearbox tuning to tuning accessories and complete tuning box kits.
Having had success in popular tuning chassis' such as the Subaru WRX STI, Mitsubishi EVO, and BMW M3, this was a natural progression of expansion in our repertoire of vehicles. As the tuning market boomed extensively in the early 2000s, Vivid Racing established a very strong presence online and throughout vehicle communities. When the recession came, Vivid Racing continued to grow and focus on the development of its products, distribution network, and most importantly, its customers. The diversity of vehicle products and services has allowed Vivid Racing to continue to strive for excellence while maintaining exceptional growth. ECU tuning has always been an extremely important part of modifying and building vehicles. This is essentially the glue that brings the performance out of aftermarket products and packages. With this next stage in the companies footprint, VR Tuned was proudly launched in January 2014.
Our Tuning Expertise
As the tuning industry's tools became more accessible, so has the ability to partner and work with individuals to offer a unique service with added value. Working with several tuning companies over the years, we have experienced the upsides and downsides of the ECU tuning world. As it is our mission to offer unparalleled customer service and support, it is equally important to offer a great product that is tested, convenient to use, and priced within reason for the current demographic.
With a Mustang All-Wheel-Drive Dynamometer in-house at our Gilbert, Arizona facility, we have spent countless hours testing tuned files, the effects of different vehicle modifications, and learning how vehicles react to our changes. But most importantly, our product confidence comes in that we have owned these vehicles, daily driven these vehicles, raced these vehicles, and understand what the consumer is looking for.
A Branch of Vivid Racing
Vivid Racing has been in business since 2001 and has worked with customers all over the world. In 2005, Vivid Racing started out in the Porsche market with its 2000 Porsche 996 Carrera. In addition to building this project car with selected vendor partners, Vivid Racing also began manufacturing products through its sister company Agency Power.
VR Tuned at Vivid Racing
If you are looking to tune up your ride, look no further. VR Tuned products will enhance your car's overall performance with results that are sure to please. Contact a Vivid Racing parts specialist today at (480) 966-3040 to learn more.